Land Clearing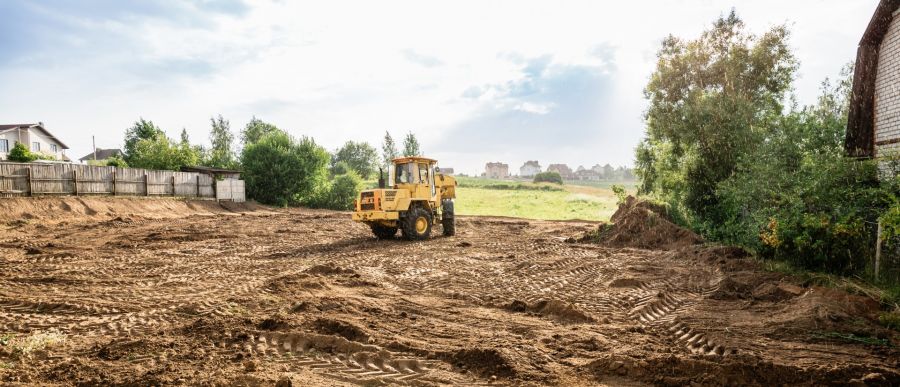 Looking for a knowledgeable crew to help with a project that requires land clearing? Carolina Tree Service has the experience to work with the heavy equipment needed for land clearings, such as dump trucks, excavators, and bulldozers to effectively gather the debris on the land you're looking to clear. For certified land clearing experts for residential sites, site preparation, and land development, call Carolina Tree Service today.
---
Call for a FREE Quote
---
Preparing for Land Clearing
As the first step in any building process, land clearing must occur before construction can begin. The preparation consists of clearing all vegetation and grading to ensure the ground is level. The land will be surveyed to compare the land to the blueprints to outline exactly what land clearing must take place within the given boundaries. Heavy rocks, vegetation, and debris will be removed. Our top of the line equipment matched with our skilled crew allows us to offer top-notch building site preparation services that will make your property more manageable and make your project easier to execute. Call (336) 265-0585 for a free quote.
Land Clearing for Residential Sites
Whether you have plans to build fresh on your property or you're trying to make your land safer and more accessible, land clearing services can benefit you. No matter your project, whether it's big or small, Carolina Tree Service is equipped to handle your land clearing needs for residential sites. We will transform your land or lot into a safe, usable space. Call (336) 265-0585 for a free quote.
Land Clearing for Land Development
When you're in need of land clearing for development, Carolina Tree Service takes great care in evaluating the area and work to properly plan the work that needs to be done. State-of-the-art machinery is used to complete the land clearing, grubbing, and scalping. Clearing involves cutting down and removing brush and trees. Grubbing will remove stumps and roots by digging and grinding. Scalping removes the sod, exposes the soil, remaining roots and other vegetation. Carolina Tree Service guarantees to meet time frames or deadlines involved, leaving the site ready for the next phase of development. Call (336) 265-0585 for a free quote.
---
Call for Fast FREE Quote
---